It is not a protected term, which means that anyone can call themselves a coach and the competition in this area is very large. Therefore, you must get enough clients with time. It is important to become known. The goal is to become a brand for a particular area, if possible. How you can do this, read this article.
Imagine yourself for a moment as someone who is looking for a coach. You have visited many websites and scheduled appointments with three coaches. What are the decisive criteria that will give the edge when choosing a coach for you?
That is exactly what I also ask clients who are coming to me for the first time. The answers are very similar. It is two terms that give the edge: trust and competence.
That means specifically: your website, your call back on time and then of course the first conversation must be designed so that the client feels that he can trust you completely and completely understand his problem.
1) Don't try to cater to too large of an audience
Don't try to reach too many people with your target audience. Offer a small selection of items in the hope of capturing all potential clients. Focus on a niche group of people whom you think you can best help.
This might be a profession or industry that you have gained much experience in. But it could also be a specific area where you know you can achieve great results; like anxiety during speeches, low self-worth issues, the first 100 days as a leader etcetera. 
For example, I focus on those who have already tried many things and still haven't been able to solve their problem.
2) Show yourself as a human being
Sure, your resume, qualifications, and skills should be on your website. But that's something people can read anywhere. It's not very convincing--and after reading a few coach websites in a row, it all starts to sound the same and gets boring.
What is interesting, if you can show yourself as a human being and tell your story in an engaging way:
How the desire to become a coach first arose within you.
What wrong turns and mistakes you've made in your life.
What someone shouldn't expect from you as a coach.
3) Write headlines that make people curious
This goes for your whole website—don't be boring!
People have short attention spans online. You know this from your own experience. If something doesn't really grab us when we're reading, we quickly move on and click to the next thing.
In order for your readers to actually read your clever, informative lines, you need to make them want to keep going. The first step to do this is with a captivating, surprising headline. Something that they don't expect, that surprises them, amuses them, makes them curious.
You won't achieve this with one of the usual headlines like "My Offers." Be more original than that. For example:
"I can't do much. But I'm especially good at this one thing:"
"Perfectionists always disappoint me."
"The most important thing I learned about coaching wasn't in my coaching training."
"Self-optimizers don't like my offers."
4) Only promise what you can deliver
This might seem like common sense, but if you read the marketing materials of many coaches, you'll see a lot of empty phrases (like "solution-oriented," "practical," and "holistic") or unrealistic promises, such as increased self-worth, clarity of vision, or improved team skills.
If you've worked with people for any length of time , then you know that people don't like to change. They want to feel better, but they don't want to change. Because to change, you have to step outside your comfort zone. And that's uncomfortable, scary, and exhausting.
So only promise small changes. With clear, understandable arguments. Be modest—there are enough big talkers in the coaching world already. The niche for coaches who can facilitate small but important changes is still relatively small.
And by doing so, you'll also be more believable.
5) Seduce with visual content 
Compelling text is significant, but most visitors to your website don't read it very closely. Much like scanning, many people pass over it briefly and pay attention mainly to the images. So avoid creating a text desert and instead make your web design more interesting by using beautiful photos.  However, don't try to use typical stock photos of grinning teams or general images of Mac screens, smartphones and notepads - choose lovingly strange motifs that will both calm and irritate the viewer. Indispensable is of course a professionally made portrait of themsowei other shots - since decision for coaching is often made unconsciously plays here necessarily sympathy factor of the jeweielgen trainer/coaching a key role. 
The 2 best providers of royalty-free images for your website:
Explore my shop coaching website to create a visually stunning and effortless website of your own with minimal budget! Peruse the resources available, unleash your creative potential, and put together an amazing page that truly reflects who you are.
Now you're looking for a website template that you like:
Conclusion 
You remember: What clients want to feel when choosing a coach is the answers to two questions:  Can I trust him/her? Can he/she really help me? A fascinating website with captivating texts and inspiring images is the first step that your potential client calls you or writes you an email. This opportunity not to mess up!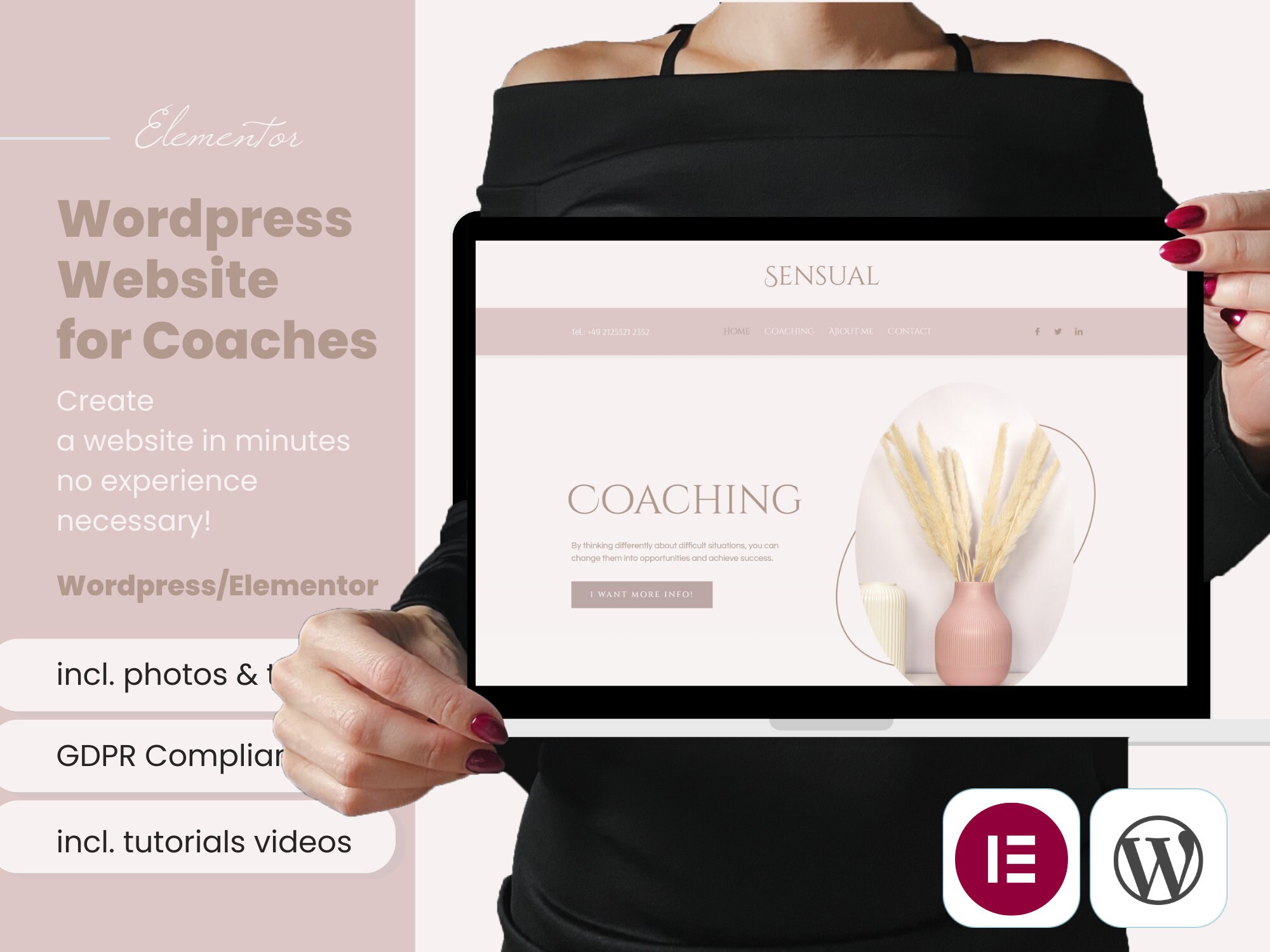 Visit my Store : https://www.myvisuell.com/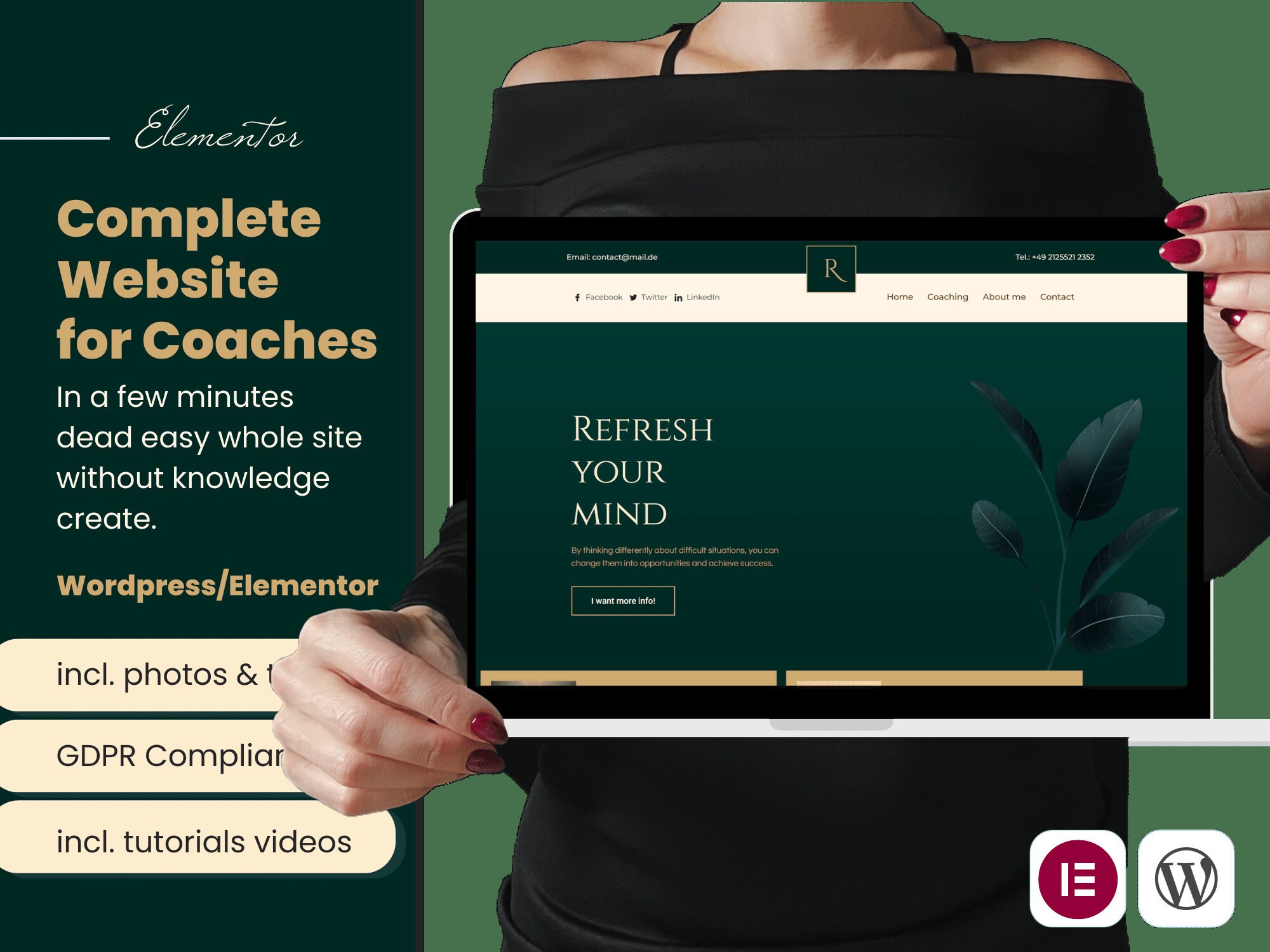 Visit my Store : https://www.myvisuell.com/